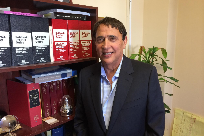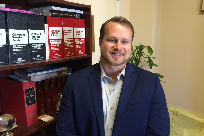 Rey M. Hassan, Esq.
Rey Hassan is an experienced litigator and trial attorney with multiple skills. His litigation and trial experience includes multiple cases filed against attorneys, insurance companies, realtors, banks and employers. Mr. Hassan has extensive experience in fraud, employment and defamation matters. Rey has argued cases across the country including federal multi district litigation at the Harvard Law School. Rey is a member of Saint Thomas More Society, Christian Legal Society and the San Francisco Trial Lawyers, and has been a seminar speaker in areas of jury selection and psychology of the court room. In addition, Rey enjoys swimming and is an open ocean swimmer and member of the Dolphin Club.
BUSINESS LITIGATION
EMPLOYMENT LAW
FAMILY LAW
REAL ESTATE LAW
PERSONAL INJURY
CRIMINAL FRAUD
PROBATE LITIGATION
AUTOMOBILE ACCIDENTS
BREACH OF CONTRACT
INSURANCE LITIGATION
MALPRACTICE
CLERGY ABUSE
The Hassan Law Firm has a very knowledgeable staff that works tirelessly on your case.
Joseph G. Sweeney, III, Esq.
Joseph Sweeney is an experienced litigator who joined the Hassan Law Firm five years ago. A native New Yorker, after graduating from Catholic University in Washington DC, and William Mitchell College of Law in Minnesota, which has one of the best advocacy programs in the country, Joseph moved to California in 2009 and was admitted to the State Bar of California. Through his practice of law, Joseph has represented small to medium size business in a wide range of legal disputes including landlord-tenant disputes, unlawful detainers, and breach of contract. Joseph also takes pride in representing individuals in many facets of law including family law and personal injury matters throughout the bay area. Throughout his career, Joseph has settled disputes for hundreds of thousands of dollars, argued motions, and conducted trials in California State Courts. In addition, Joseph is licensed to appear before the Federal Court Northern District of California. Joseph is an outdoors enthusiast and enjoys skiing, swimming, scuba diving and hiking.